Portfolio - Website Design
Bring Your Brand to Life!
Your website has ONE GOAL. Establish enough trust and authority to make the customer believe you're their best and most logical choice. Our websites do just that!
Why Work With ClickCallSell
Service Offerings: Paid Media
Google Ads & Local Service Ads For Tree Service
Google Ads and Local Service Ads are two powerful advertising platforms that can help tree service companies to reach new customers. ClickCallSell has extensive experience in creating and managing these types of campaigns, and we can tailor a strategy that meets your specific needs.
Google Ads allows you to place ads on Google search results pages, display networks, and YouTube.
Local Service Ads
appear when customers search for tree service companies in their area, and they provide an easy way for customers to contact your business. Both Google Ads and Local Service Ads can be highly effective in driving new business, and ClickCallSell can help you to get the most out of these platforms.
Facebook Ads For Tree Service Companies
Facebook Ads are a great way to reach potential customers for your tree service business. ClickCallSell can create and manage Facebook Ads for you, so you can focus on running your business. Facebook Ads can be targeted to people in your area who are interested in tree services, and they can be customized to match your brand and message.
ClickCallSell will work with you to create an effective Facebook Ads campaign that will help you reach your marketing goals. Contact ClickCallSell today to learn more about how we can help you grow your tree service business.
Service Offerings: Organic Traffic
Tree Service Search Engine Optimization
Search Engine Optimization, or SEO, is an essential part of any tree service company's marketing strategy. After all, if potential customers can't find your website when they search for "tree service near me," they'll never know you exist. That's where ClickCallSell comes in.
Our team of SEO experts has extensive experience optimizing tree service websites for higher search engine rankings. We know how to research the right keywords, craft engaging content, and build backlinks from trusted websites. As a result, we can help your tree service company attract more visitors and generate more leads. Contact us today to learn more about our
Search Engine Optimization services.
Google Business Profile Optimization
Google Business Profiles are an essential tool for any business that wants to be visible on Google Maps and Google Search. For tree service companies, having a well-optimized
Google Business Profile
can make it easier for potential customers to find your business and learn more about your services.
ClickCallSell can help tree service companies optimize their Google Business Profiles by providing accurate and up-to-date information about your business, including your hours of operation, contact information, and service area. In addition, ClickCallSell can help you create custom photos and videos for your Google Business Profile, making it more likely that potential customers will find your business when they're searching for tree service companies in their area.
Service Offerings: Analytics & Reporting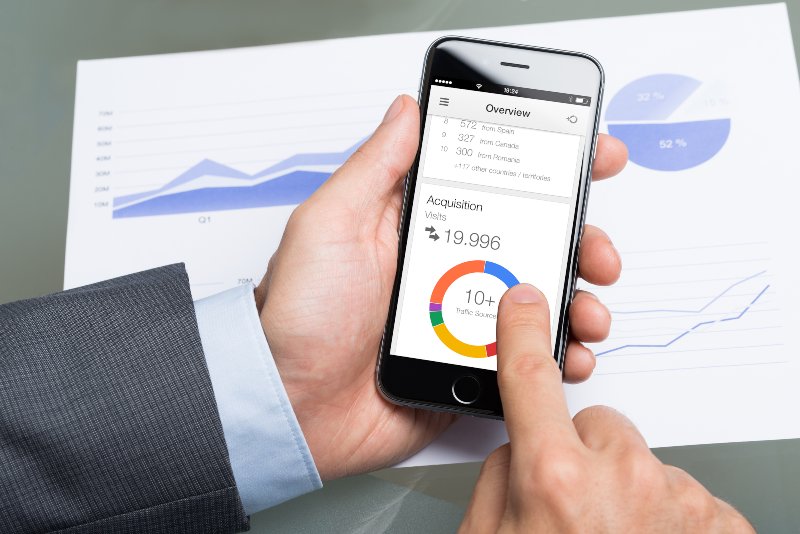 Website Design For Tree Service Companies
ClickCallSell designs
World Class Websites
for tree service companies. A website is important for any business, but it is especially crucial for a tree service company. Your website is often the first interaction potential customers have with your business, so it is important to make a good impression.
A well-designed website will showcase your company's strengths and help you to stand out from the competition. At ClickCallSell, we understand the unique challenges that come with designing a website for a tree service company. We have a team of experienced designers who will work with you to create a website that reflects your company's unique identity.