ClickCallSell builds World-Class Websites and manages Google Ads for epoxy and concrete coatings companies nationwide.
Our team has over 10 years of experience providing digital marketing services in the home service space.
The services that we provide are:
World-Class Website Design
Landing Page Design
Google Ads Management
Facebook Ads Management
Blogging
Small Business Coaching
World-Class Website Design For Concrete Coating Companies
When it comes to website design, concrete coating companies have a few unique challenges. First and foremost, their website must be able to showcase their work in the best possible light. After all, concrete coatings are all about transformations – transforming dull, gray surfaces into something vibrant and new. As such, it's essential that a concrete coating company's website is visually appealing and easy to navigate. 
In addition, the website must be designed in a way that makes it easy for potential customers to get in touch with the company. After all, the goal is to generate leads and ultimately convert those leads into paying customers. 
With that in mind, here are a few key elements that every world-class website design for concrete coating companies should include: 
– A focus on visuals: as mentioned above, concrete coatings are all about transformation. As such, it's essential that the before-and-after photos are prominently featured on the website. 
– Easy contact information: potential customers should be able to easily find your contact information so they can get in touch with you about their project. 
– A portfolio of past projects: this will give potential customers an idea of the quality of your work and what you're capable of. 
If you're looking for a world-class website design for your concrete coating company, make sure to keep these key elements in mind.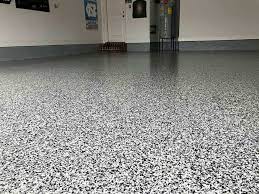 Google Ads Management For Concrete Coating Companies
Google Ads are an essential tool for concrete coating companies. They allow you to reach a wide audience with your message and promote your products or services.
However, managing a Google Ads campaign can be complex and time-consuming. That's where we come in. We are a team of experienced Google Ads experts who can help you get the most out of your campaign. We'll work with you to create a campaign that targets your audience and achieves your desired results.
So if you're looking for help with your Google Ads campaign, contact us today. We'll be happy to assist you.
Facebook Ads Management For Concrete Coating Companies
As a concrete coating company, one of the best ways to reach your target market is through Facebook Ads.
With over 2 billion active users, Facebook provides you with a large pool of potential customers. But simply creating a Facebook ad is not enough. You need to create an effective campaign that resonates with your audience and compels them to take action. Fortunately, there are a few key steps you can take to ensure your Facebook Ads are successful. First, it's important to identify your target market.
Then, you need to create eye-catching ads that highlight the benefits of your product or service.
Finally, you need to track your results and optimize your campaign based on the data you collect. By following these steps, you can create an effective Facebook Ads campaign that will help you reach your sales goals.
Blogging For Concrete Coating Companies
Blogging can be an extremely effective marketing tool for concrete coating companies. By taking the time to write informative and keyword-rich blog posts, companies can attract new leads and customers while also establishing themselves as experts in the concrete coating field.
In addition, blogging provides an excellent opportunity to share photos and videos of completed projects, which can showcase a company's workmanship and give potential customers an idea of what to expect.
Furthermore, blogging allows companies to build relationships with their readers by responding to comments and questions in a timely manner. By making use of this powerful marketing tool, concrete coating companies can enjoy a significant increase in business.
Small Business Coaching For Concrete Coating Companies
Business coaching is a process that helps business owners identify their goals and develop plans to achieve them. It can be an invaluable tool for business owners who are looking to take their business to the next level.
Business coaching can help business owners develop strategies for marketing, sales, and operations. It can also help business owners identify their strengths and weaknesses, and develop plans to improve their business.
Conclusion
ClickCallSell is a digital marketing agency that specializes in concrete coatings and epoxy companies. 
We have over 10 years of experience providing quality services to help these small businesses grow.
Our services include world-class website design, landing page design, Google Ads management, Facebook Ads management, blogging, and small business coaching.
If you are looking for an experienced team to handle your concrete coating company's digital marketing needs, contact us today!